Material Handling
|
Voice of Customer
|
31.07.23
Cross-docking industry and interview with Bruno Desjardins from Groupe Morneau
For over 80 years,
Groupe Morneau
has specialized in the general transportation industry. With 23 terminals across Canada, their main center is in Anjou, Quebec. Part of their business is to move goods directly from one location to another. This practice is also known as transshipment or cross-docking. To guarantee efficient, prompt service, operators work with equipment that increases their productivity.
Our team wanted to learn more about the challenges related to cross-docking activities and the importance of forklift equipment in this sector. Bruno Desjardins, who has been with Morneau for 25 years and manages the Anjou terminal, agreed to take a moment with us to discuss all these topics, and to talk tires!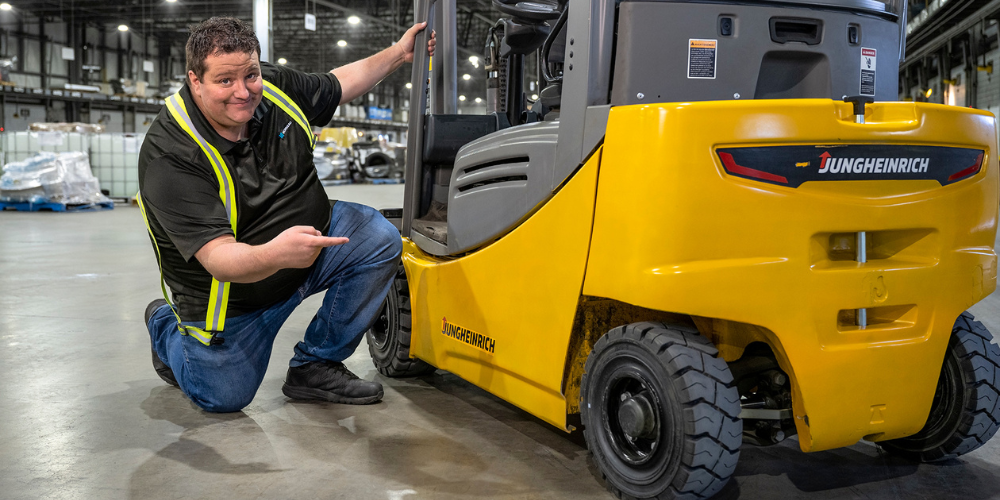 Productivity and coordination, key to successful operations
"Cross-docking is like a turning platform, a transition base for a pallet. The goods leave one door to be immediately shipped to another terminal, and then delivered the next day", explains Bruno. The principle is simple: the storage stage is eliminated to reduce the costs and delays associated with it. Precise planning of operations and good coordination are needed to ensure that goods are delivered on time. Being productive and responsive is a key factor in keeping both the recipient and the sender satisfied.
Since the pandemic, our delivery windows have been limited, as companies have reduced their opening hours. Traffic on the road, temperature changes and economic variations are also issues we face every day.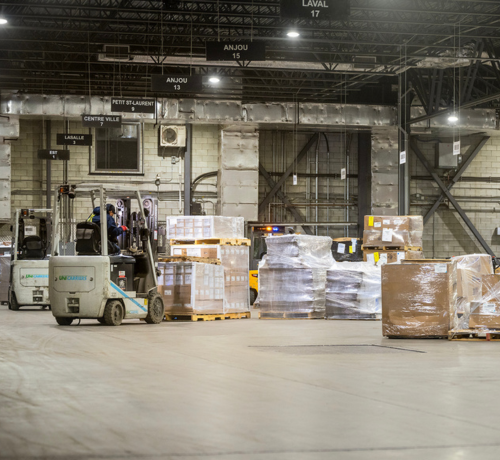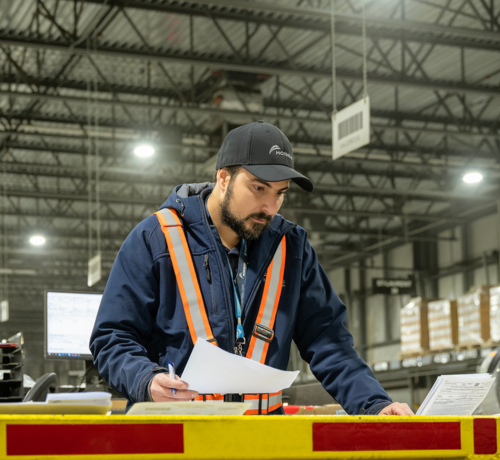 To achieve their objectives, operators need the right equipment to transport goods. Thanks to forklifts, drivers can quickly move objects from point A to point B. This equipment makes it easy to transport large and heavy loads, to work indoors or outdoors, on smooth or uneven surfaces. To get the best performance according to the working environment and intensity of application, forklifts need to be mounted on the right tires.
Delivering excellence and quality
At the Anjou terminal, 23 forklift operators work evenings, 7 during the day and 20 at night. The group's operations are running 24 hours a day, 7 days a week. The maximum weight a forklift can carry is 6,000 pounds, and the maximum speed is limited to 12 kilometers for
employee safety.
It is therefore important that tires are adapted and capable of meeting these requirements.
For the past years, some of their forklifts have been equipped with Solideal tires. The
RES 660 XTREME Series
is the tire of choice on most forklifts in the warehouse. This tire is known for its maximum lifespan in high-intensity applications and its heat-resistant rubber compound. Satisfied with the quality and associated performance, Bruno explains why the company still chooses to buy our products today:
It all started when we bought our forklifts. The original tires were Solideal. We've never had any problems, so we can say we like the quality of the product. We find that they work really well, even when the forklift operators have to take the machines out in the winter! They also wear less quickly than other brands we've used.
Just as Camso aims to offer superior products with
value-added service
, at Groupe Morneau, all employees work to deliver quality service and develop trusting relationships. With this vision, operations can keep moving and everyone is happy!