Material Handling
|
Road Free
|
19.05.22
For the love of logistics and people: meet Material Handling tire expert Darren Stratton
Behind every Camso product there is innovation, and behind every innovation there are people. When it comes to our
Material Handling portfolio
, whether we're talking about
press-on tires
,
industrial wheels
and even some of our
solid construction tires
, Darren Stratton has been a key ingredient to our recipe to success. He's been with us for nearly 17 years, and we thought it was a great time to sit down with him to find out what makes him tick, why he's this passionate about material handling and what he's most proud of.
Without further due, let's get to know our material handling tire expert Darren!
The early years: from mechanical engineering to the world of tires
When it comes to Darren's path, tires were never too far. He studied mechanical engineering in the United Kingdom (UK) through an apprenticeship program with UK based Automotive Products. He worked with the company 7 years developing car braking systems and clutches. When they moved their manufacturing to Eastern Europe, Darren re-trained in Information Technology (IT) before relocating to the United States (USA).
Long story short, the IT company he owned for was absorbed by Solideal where he worked one year as an IT specialist. That was until the CEO found out Darren's background in mechanical engineering during a random chat about cars. Talk about being at the right place at the right time! The rest is history, and here we are over 16 years later with Darren bringing his contribution to product management: from
Solideal to Camoplast
Solideal, then Camso, and now the Michelin Group.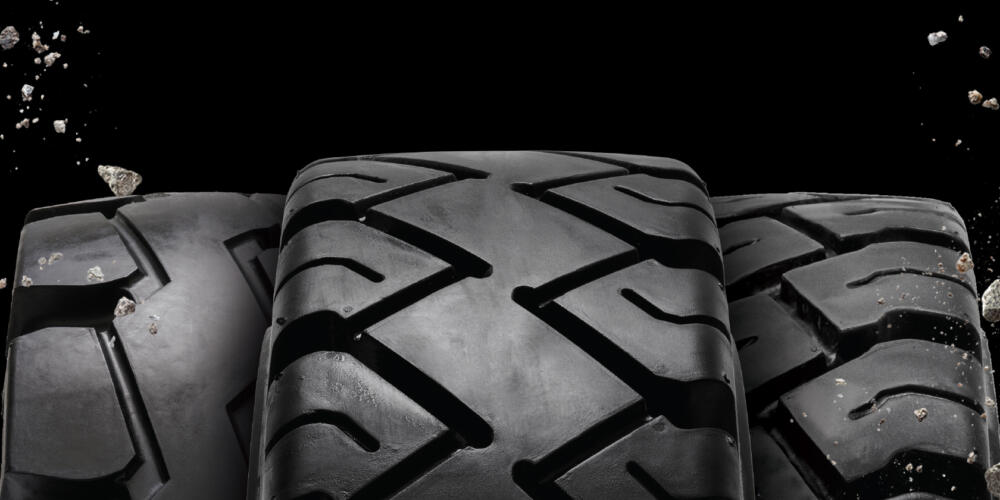 Material Handling is underrated: don't we all love logistics?
So, what's so special about material handling anyway? For Darren, it's the mysteriousness of the industry that he finds so interesting: people either don't know it exists or take it for granted (just think about the current worldwide logistics crisis, no one thought about before the pandemic or the Suez Canal mishap).

There are warehouses in every industry, and it's an avenue you talk with many people about. It's highly likely that anything that needs to be moved around will at some point will be carried by a forklift (and its tires). Each industry has its own challenges, something Darren loves given his curious nature. Bring on a challenge, the team will work together to bring a solution.
Given how small a typical forklift is, people don't realize that they weigh about double that of the average car, and steer from the back, making them very challenging to operate. You need to be precise with the forks while operating in tight spaces and picking up goods. When we get people to operate them in events like the

Camso Experience

, they understand how dangerous it can be.
According to Darren, one emerging trend that will help reduce accident numbers is the automation of vehicles, as humans are the biggest factor of error. He says more operations are investigating
Automated Guided Vehicles
and the port industry is leading this transformation with warehousing and airports following closely. As organizations struggle to find qualified staff and face other problems that interfere with profitability, we'll see automation increase. It's a win-win for people and companies.
Beyond tires: bringing tools and knowledge to tackle MH challenges
Among many great projects he contributed to, there are a few that make Darren proudest of the teamwork and synergies. Within the span of a year, the material handling tire expert team launched the Beyond Road Connect and the
Usage Intensity Calculator
.
We took everything from the product side and brought all these digital solutions. It caught the industry off-guard. That's what #WeHandleIt is all about to me: understanding the customers, whether it's dealers or end-users, and bringing solutions that go beyond our products to address their productivity challenges.
People can move mountains: the power of teamwork
According to Darren, one of the most enjoyable parts of his job are the people. Working on projects with multi-location teams has its challenges but it brings so much value with the convergence of different assets, opinions and ideas. He gets the biggest smile on his face when sitting on a call with people from nearly ten different countries who all share the same goals and are coming together to innovate.

His work has brought him all over Europe, Sri Lanka, Canada, and in most of the US states. If there's one common thing he's seen everywhere, it's that people love to joke and laugh. Indeed, the team is here to get the job done but being able to do it while having fun and laughing is golden.

The people fun factor ties back to customers as well, it's about sharing knowledge, training teams and breaking assumptions or misconceptions. Darren loves to teach, it gives him energy too see people learning, or even driving equipment. He's seen people go from sheer terror to having a kid's smile on their face while test driving machines.
Information is useless if you don't share it.
After hours: bring on the mountain bike trails
Off the clock, Darren loves mountain biking and its technicality, it's all about having the right speed and body position to adapt to the trail. Just like developing a product, you need to understand the environment to make the best decision and not get hurt. He also spent nine years restoring a 1975 FJ40 Land Cruiser. As we said before, tires are never too far when it comes to Darren!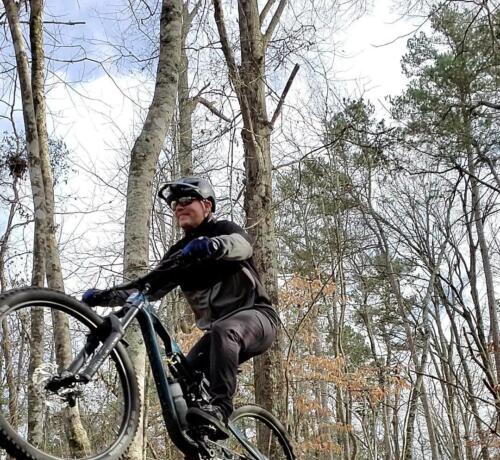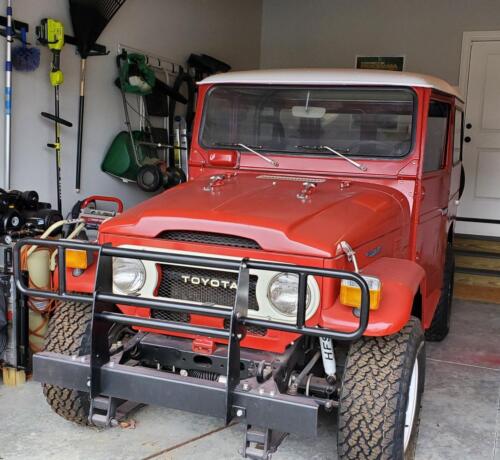 We hope you enjoyed this cover story on our Material Handling tire expert Darren. Stay tuned to discover more about our material handling tire experts!