Agriculture
|
Product insight
|
14.08.18
When is it time to remanufacture your tracks and wheels?
Certified remanufactured tracks and wheels are a real game changer in the way you buy and use these parts for your tractor. Now, you can think of a product that provides the lowest operating cost through its first life, while considering the multiple lives that can be delivered after its initial cycle.
To take full advantage of the benefits of remanufacturing, it's important to use your track tractor wisely so your tracks and wheels will be eligible to be remanufactured. To give multiple lives to the track product you've always trusted, it's important to not completely wear down your tracks and wheel cores.
Related article: Testimonial from Tom Philips "Customer Feedback about new Camso remanufactured tracks"
But, when is your track ready to be remanufactured then?
Well, there's no specific number of hours, it depends mostly on the applications and the many factors influencing tread and rubberized wheel component wear:
Amount of roading
Track width – narrow tracks wear faster.
Field and soil conditions
Ballasted weight amount and distribution – if incorrect, can cause premature wear.
Maximum drawbar pull – high slip increases wear.
Operator techniques
All these will affect the life of you tread.
The key element to check is the percent of remaining tread bar. Your track is considered worn out when there's 0,5" left of rubber;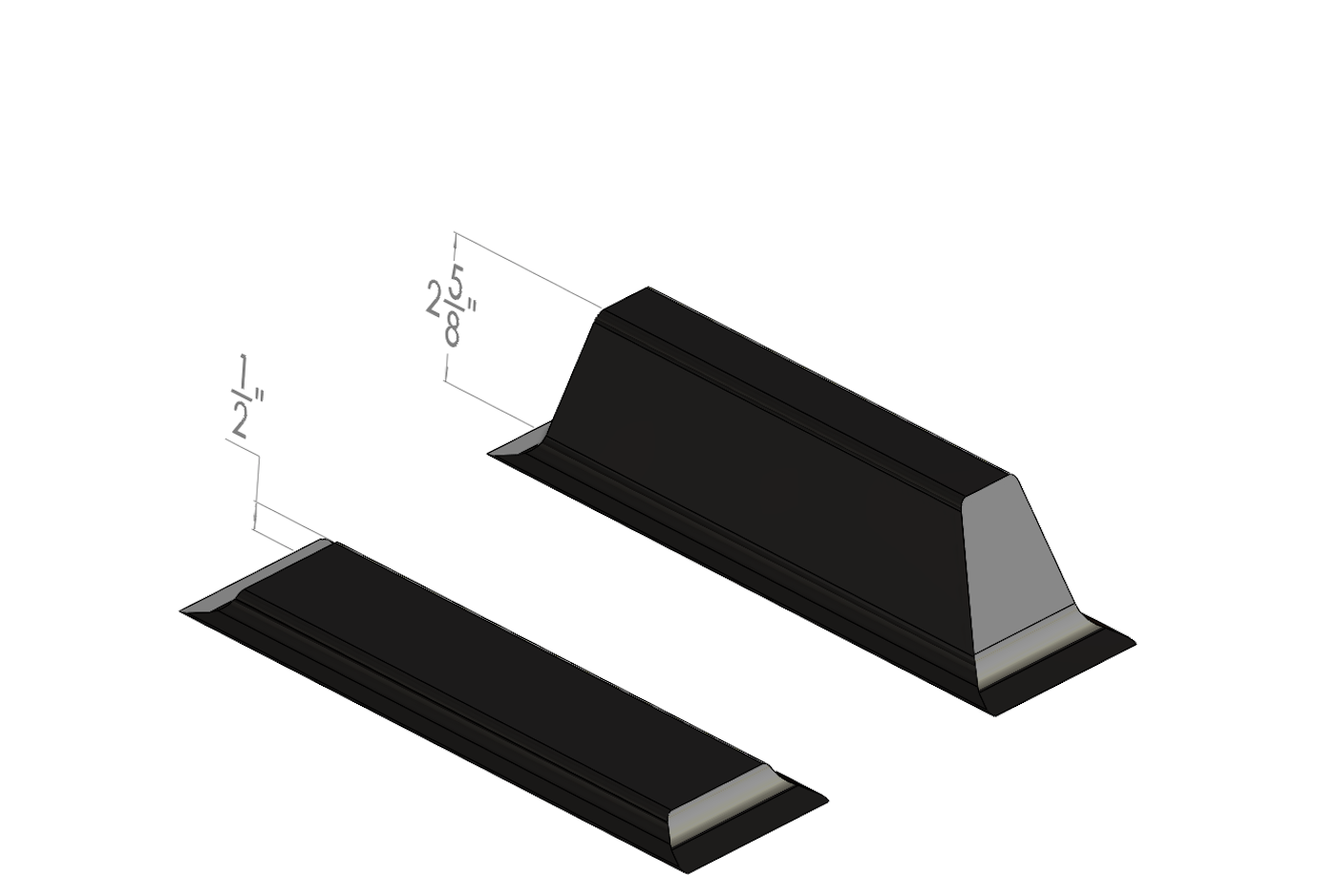 New tread (right) versus Worn tread (left).

that's when you got to contact your nearest Camso dealer, or call 1-844-CAMSOAG, email Ag.ProductSupport@camso.co

To know if it's time to remanufacture, be sure to check your tread bar on a regular basis, and make sure the guide lug and carcass are still in good condition with no metal bars sticking out.
In general, there are basic guidelines to follow to will help you maximize track life. These guidelines include:
Following track break-in procedures.
Verifying and maintaining proper alignment.
Understanding ways to maximize tread life.
Using correct operational techniques.
By following the proper maintenance and manufacturer recommendations, you can reduce unplanned downtime, maximize track life, improve efficiency and minimize operating costs per hour. At the same time you help ensure your track is qualified for the Camso remanufactuging program.
Camso certified remanufactured products have been shown to provide an economical, effective and durable solution for general AG applications that can extend the use of tracks and wheels on equipment. Remanufacturing is available for all 18- to 36-inch Camso Friction Drive Tracks.
Learn more on the certified remanufactured tracks and wheels program here.
On the same topic:
---