Material Handling
|
Road Free
|
12.05.21
Busting the myths: What's the real deal with non-marking forklift tires?
From grey, to white, green, and even yellow, non-marking material handling tires come into a wide variety of colors. They're also found and used in an even wider range of industries and applications, including pulp and paper, food and beverage, pharmaceuticals, and chemicals to name a few. But are all non-marking forklift tires created equal? Does color affect technical performance and benefits? Why are Camso's non-marking tires grey?
Now that we've got your interest, let's deep dive into the myths that have been making rounds in the industry over the past few years.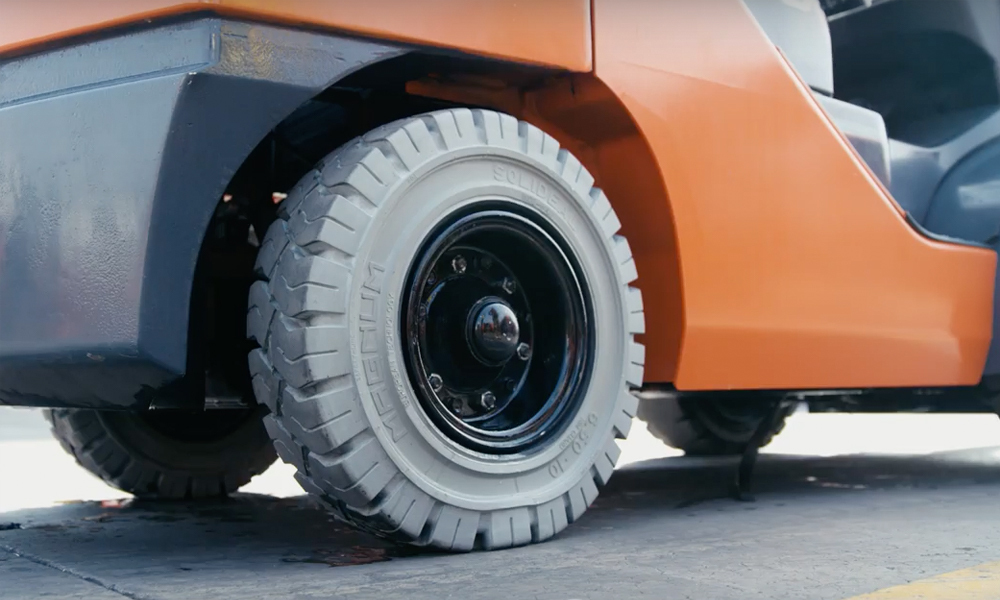 White doesn't mean better or cleaner when it comes to non-marking tires
Let's take a step back from material handling for a moment. When looking at industries with the highest requirements of hygiene and cleanliness, we quickly realize that they all rely on non-marking tires. Another funny fact: in most of the applications, they are grey-colored, not white. Just think about grocery shopping carts, medical beds, hospital wheelchairs, patient handling equipment, and baggage trolleys in airports.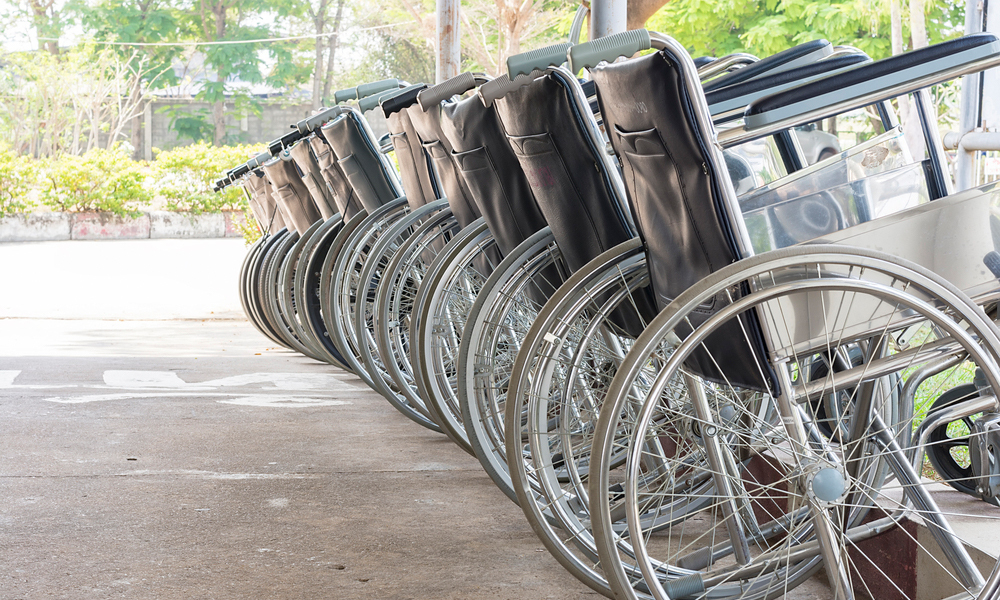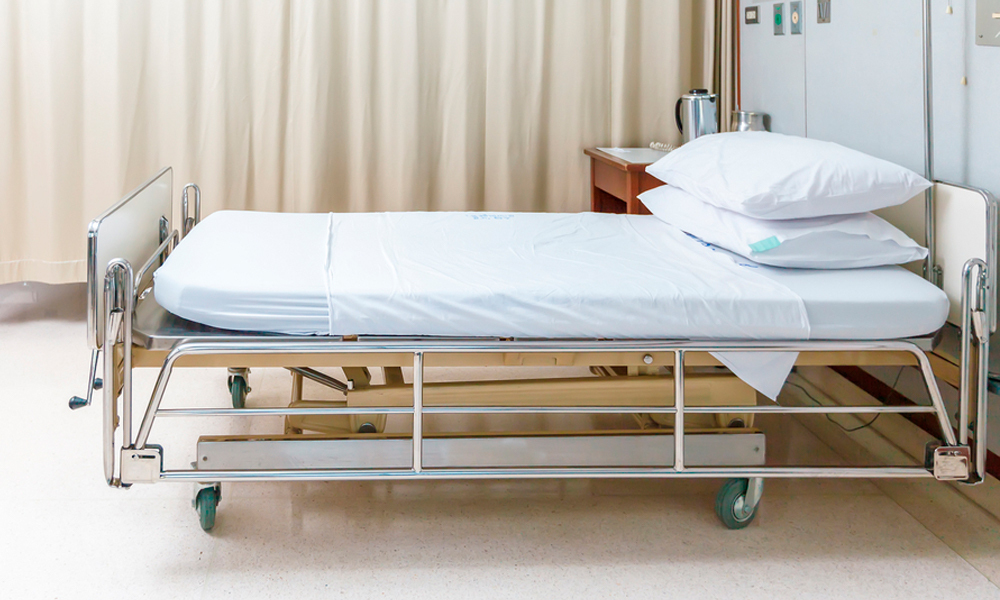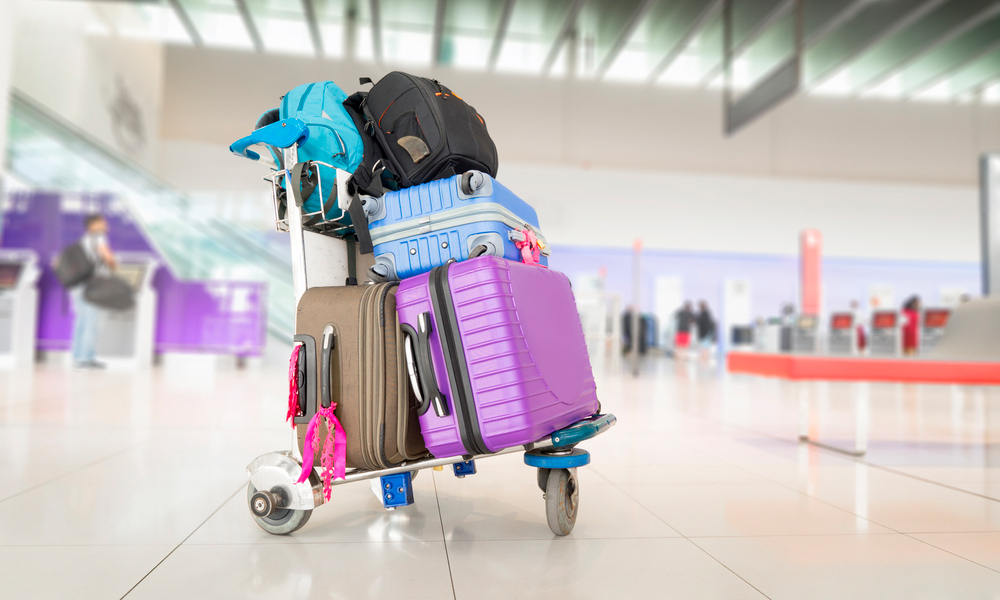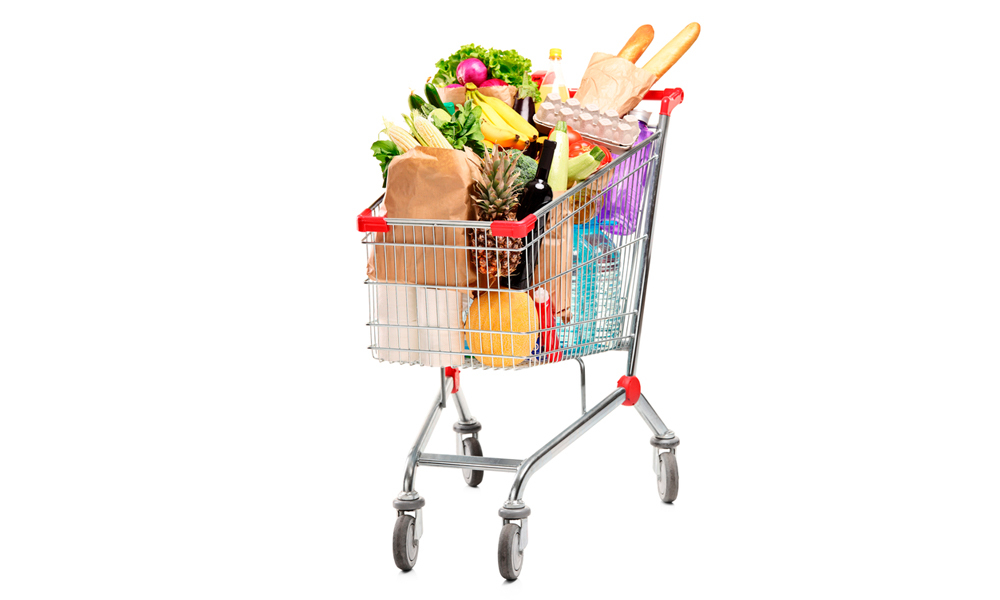 So, why is the material industry giving grey a cold shoulder? It's all linked to history and misinformation. Even at Camso, we began our journey making white non-marking tires. In 2006, we reached the performance limits of our white tires, which were failing to offer maximum lifespan and to withstand heat build-up. Our engineers took this matter seriously as we're always seeking to provide the lowest operating cost solutions that meet the highest industry standards. That's when we developed our new non-marking tires, which are made from 100% natural rubber. But what explains the grey color? We add 0.1% carbon black to our rubber compound to stabilize the color (natural rubber's white + black carbon = grey).
What can you expect from our non-marking tires?
· No compromise on life: The natural rubber we use in our non-marking tires ensures enhanced technical performance, improved thermal capabilities to eliminate heat build-up, and lower rolling resistance to increase fuel-efficiency and battery life. Natural rubber compound also reduces chunking and cutting and offers extra age resistance due to presence of natural antioxidants.
· Clean running: The tread area of white tires immediately becomes dirty from the dust on the floor or when manipulated, thus marking floors with the collected dirt. Our tires are also less sensitive to stains. Essentially the same color as dust, grey is the most forgiving color of all.
· Cosmetic stability: White tires don't withstand heat build-up very well, which makes their sidewall turn yellow or brownish over time because of internal heat build-up. White is also more sensitive to discoloring than grey. Furthermore, grey non-marking tires are less sensitive to contaminations during the manufacturing process and when in use, all while offering better UV resistance to reduce yellowing.
· Lowest operation cost solution: Aside from having an impact on the tires' looks, the white coloring process is only costly, without bringing any technical performance or superior non-marking benefits. Indeed, in order to produce a natural rubber non-marking tire that is white and that offers the same performance and benefits as grey non-marking tires, it would require a natural rubber of higher-grade quality, which would increase raw material costs and lead to a decrease in performance on all levels.
· Industry benchmark: industries with the highest requirements of hygiene and cleanliness all rely on non-marking tires, and in most of the applications, on grey-colored ones. They are the most suitable tires for indoor operations, ideal for electrically powered equipment, and preferred in rental applications because of their versatility and compliance with industry requirements.
No matter what the industry, from food & beverage, to pulp and paper as well as pharmaceutical, our non-marking tires ensure a clean working environment, without sacrificing performance. Have a look at our complete range here!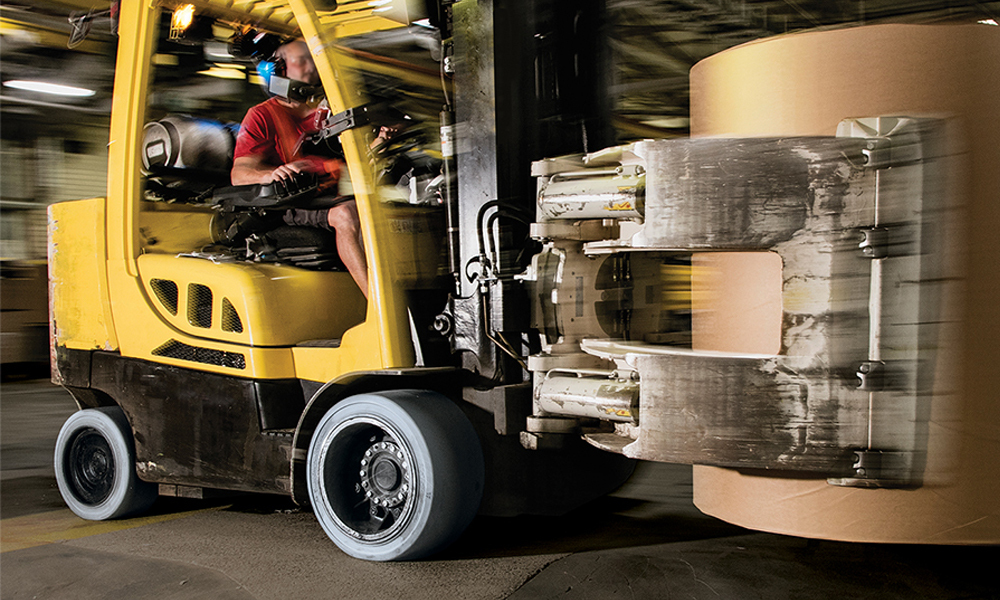 ---