ATV / UTV
|
Best practices
|
07.05.21
How to uninstall and store your ATV/UTV track system?
When your riding season is over on your off-road vehicle with tracks, it's time, to wrap up the fun and get your uninstallation and storage started. Before doing so, an overall maintenance is necessary to keep your tracks in shape for future adventures. Elements such as mud, dust, water and humidity can alter and corrode the moving parts of your track systems during storage, so here are the uninstallation and maintenance steps you should follow:
1. Remove each track system
Carefully group and label all components to avoid confusion. Remove the plates first, then the wheel nuts and finally, the rest of the system.
CAMSO PRO TIP: Always remove all track system anti-rotation brackets and their components before reinstalling the wheels. Leaving the brackets attached to the suspension arms could cause interference and potentially damage the vehicle.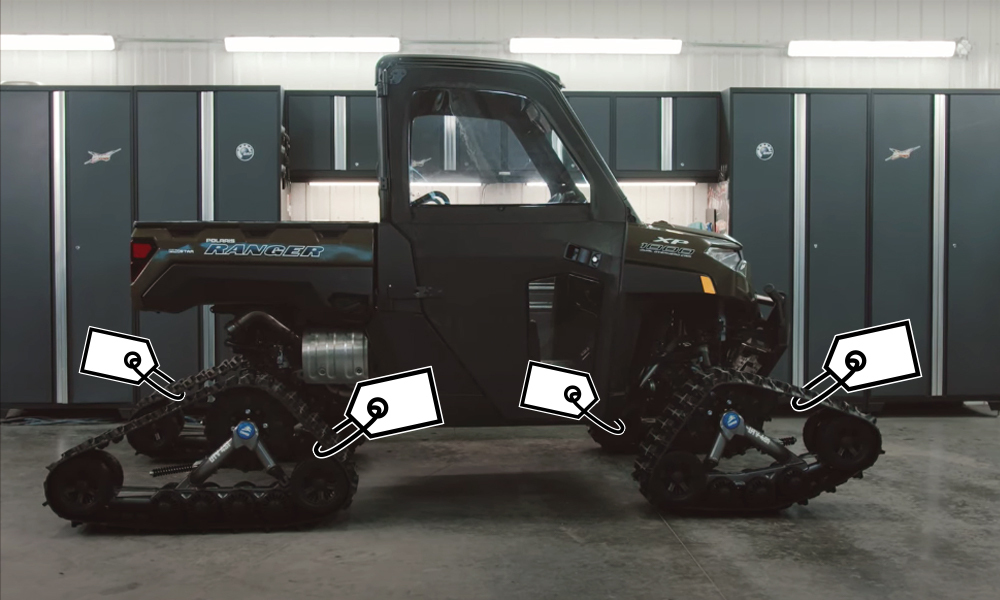 Using your track system year-round?
See your owner's manual for recommendations on track tension and bearings.
Find your owner's manual online >
2. Clean each track system
Carefully remove all dirt and debris using a biodegradable degreaser and spray of water. If using a pressure washer, work with care because the spray can damage rolling components. You should especially make sure to clean the frame, sprockets and antirotating.
CAMSO PRO TIP: Avoid using a brake cleaning solvent, which can damage sealing components and stickers.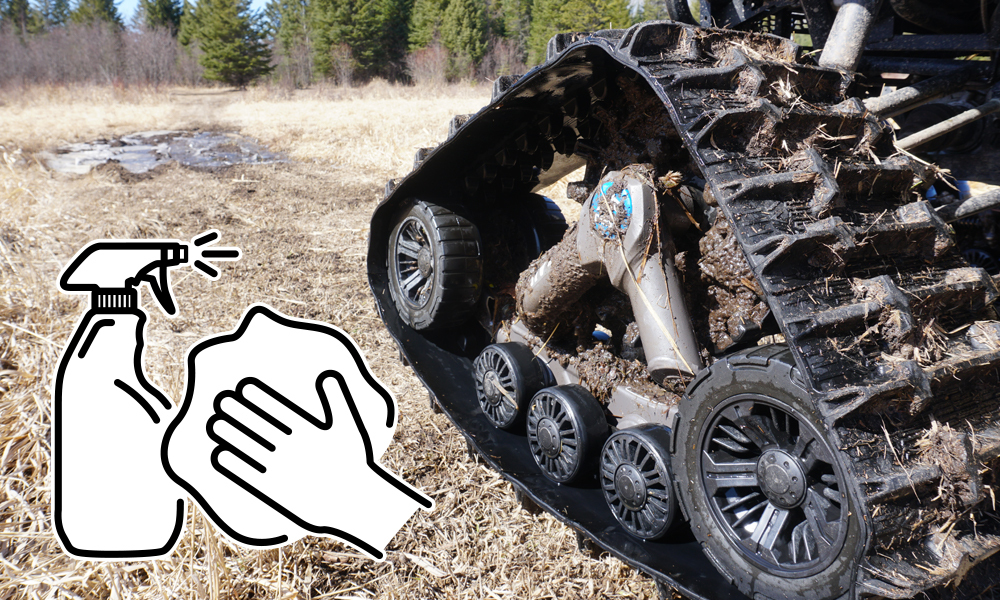 Time for a new track system?
Explore Camso's ATV & side-by-side track systems to discover the latest technologies
See brochure >
Visit a Camso dealer near you >
3. Inspect all parts
Look for any signs of damage, wear or cracks. This includes the track, the tie rod, wheels, and all bearings especially the hub bearings.
CAMSO PRO TIP: Identify the parts to replace and make a list of any damaged or worn-out components and order them now from your local dealer. That way, you'll be ready for those first track days on your next adventure. If damaged, we recommend replacing annually, the wheels, wheel bearings, hub bearings, frame track guide and frame stabilizers.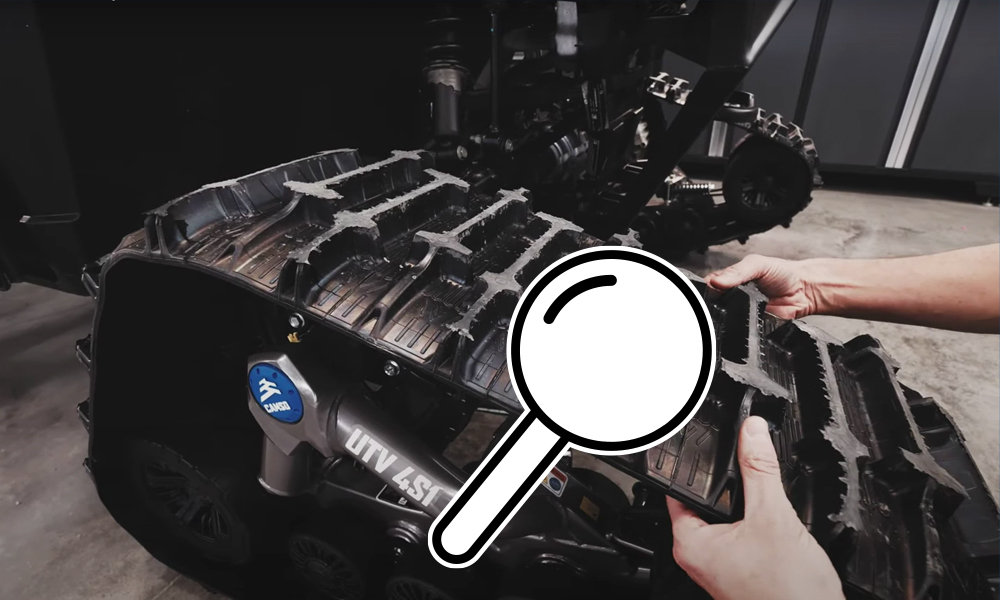 4. Adjust all components
Adjustments are key to maintaining your track system. During this step, you should adjust the vehicle alignment, the system bolt torque, track tension, vehicle a-arm bolt torque and vehicle steering column. It can vary slightly from one track system to another, we suggest your refer to your owner's manual for instructions.
See more track system maintenance & driving tips
Find your owner's manual and installation guidelines online >
5. Lubricate rolling parts
Clean the old lubricant and apply a new coat on rolling parts. The most important parts to lubricate are the wheels seal, hub bearing seals and the antirotation.
CAMSO PRO TIP: Pour 8 to 12 cc of SAE 80W-90 to lubricate the hub (p.23) and 5 cc of an oil of your choice to lubricate underneath the caps and between the bearings to extend the wheel life.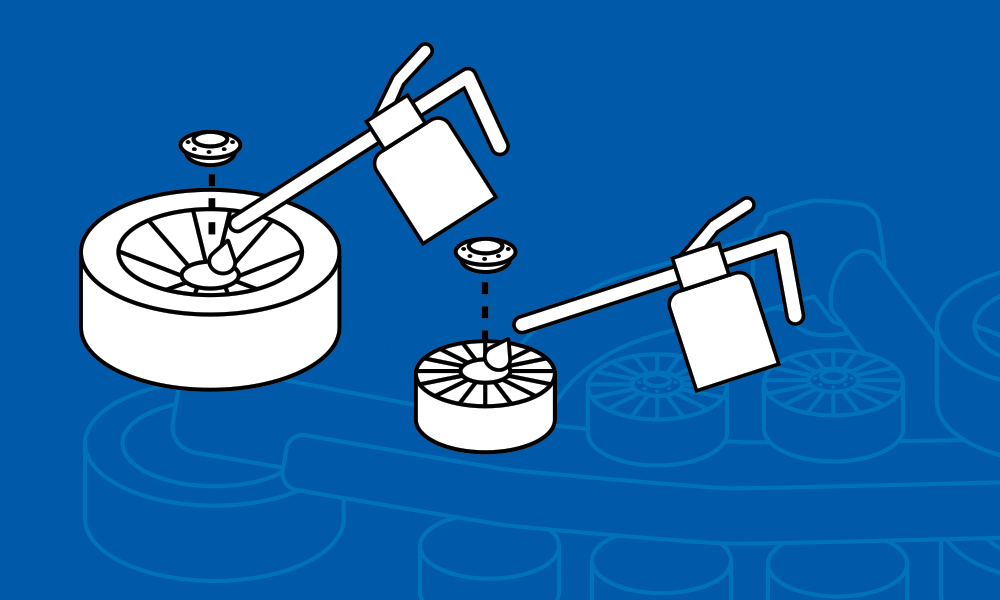 Shopping around for the best track system?
Compare track, flotation & stability
Compare all track systems for your vehicle make >
6. Store systems horizontally
Store your track systems on their side so that gravity can better disperse the lubricant. This will also prevent water from accumulating in the bearings and other parts so that they don't rust and potentially fail.
CAMSO PRO TIP: Always store track systems in a dry location away from direct sunlight.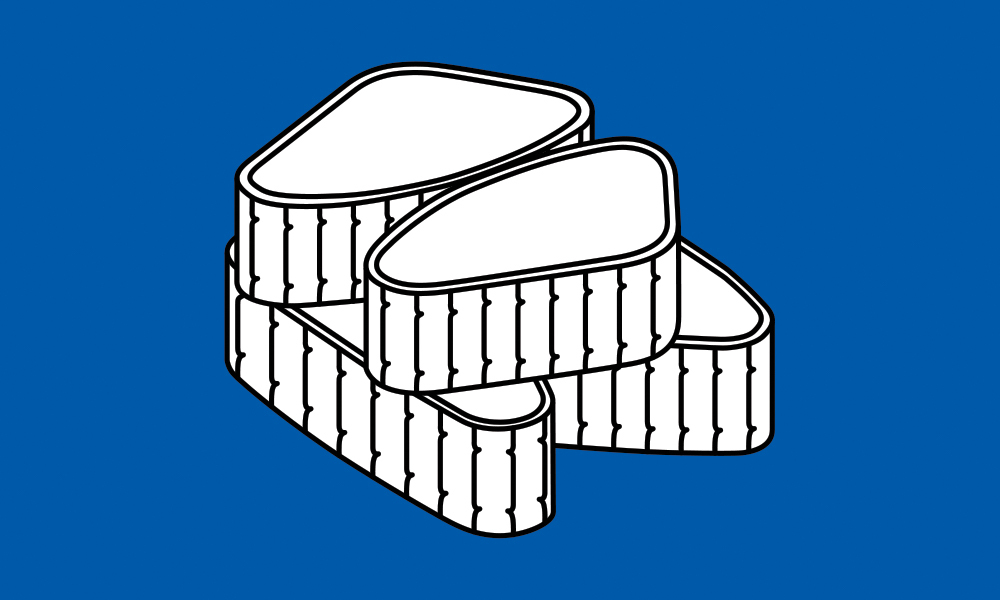 Want more pro tips?
Follow us on Facebook and Instagram
Subscribe to our YouTube channel
Maintaining and storing your track system is good for your vehicle's performance, your safety and your track warranty. Consult your owner's manual for more information.
Questions about your Camso track system?
Contact us. We've got answers.
1-866-533-0008 (Toll-Free USA and Canada)
pws.tracksystem@camso.co
Explore our FAQ >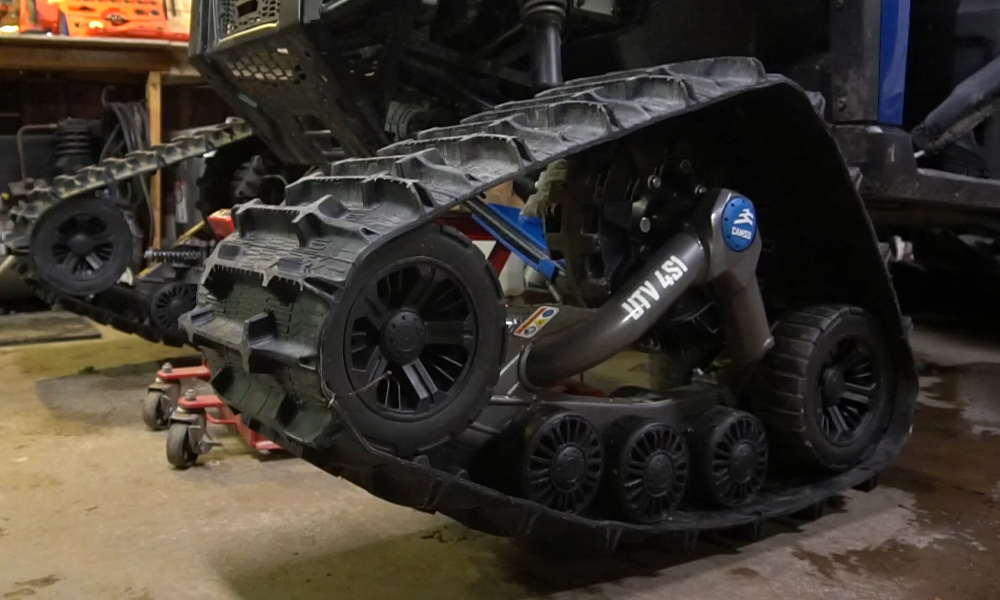 ---