ATV / UTV
|
Adventures
|
30.09.21
Hunting with track systems
No matter what type of game you are hunting, it requires reliable vehicles and equipment. Camso track systems for ATV and UTV are built for hunting season, from preparation to catching and bringing home your trophy:
• Access your hunting spot no matter the terrain, season or conditions, from swampy areas to snow covered hills or ice-frozen fields.
• Keep your vehicle's torque when pulling a trailer, carrying your hunting gear, or hauling home your trophy.
• Get to your hunting grounds safely and without a worry to install your tree stand and game feeders.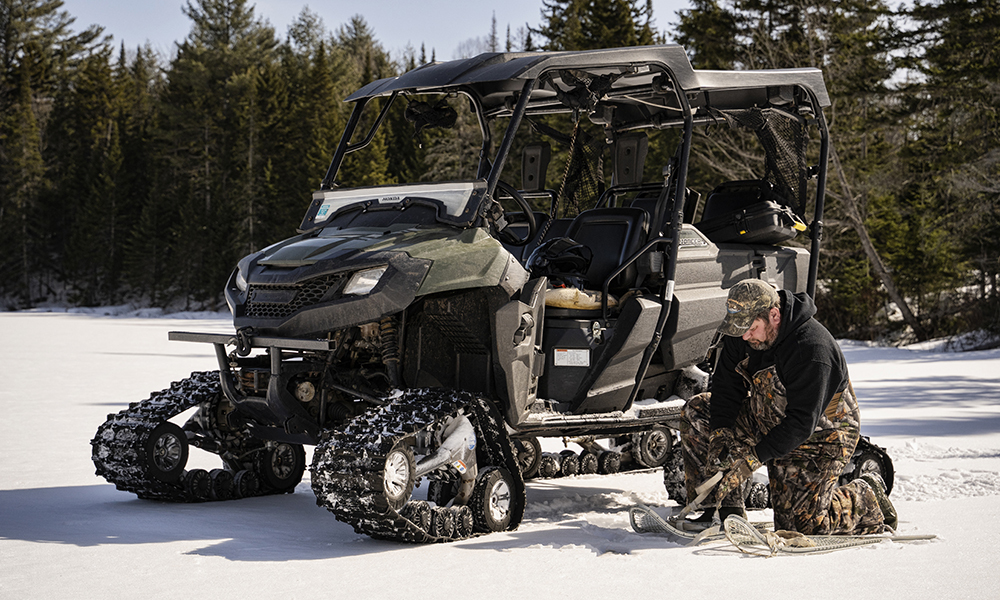 Make tracks.
Hunt game.
Same track systems. Endless hunting trips.
Easily ensure the longevity and durability of your track systems by carrying out recommended maintenance and ensuring proper storage. Want to change your vehicle? No worries, you can keep the same track systems and transfer them to your new ride.
Don't leave anything behind
More horsepower for hauling heavier loads and going off-road. Camso track systems are engineered to retain maximum vehicle horsepower and gain torque to pull your hunting stand, carry equipment and bring your hunting pals along.
Reach your hunting spot without compromise
Go further with optimal traction in all conditions to reach that spot where the game is good, whether near or far. Whether you're hunting waterfowl in fields, deer in the woods, or moose in remote areas, Camso track systems offer optimal traction, mobility, stability & flotation to get you there and back safely.
BUILT FOR HUNTING SEASON | Make the most of your hunting trips with the Camso UTV 4S1. Perfect for larger vehicles from 400cc to 1000cc and carrying bigger hunting trophies. Performance, quality and durability – an ally of choice for tough terrain and weather conditions.
EXPLORE MORE FOR LESS | The Camso X4S makes no compromise when it comes to riding on all types of terrain and getting you to your hunting spot. Made for small to mid-size vehicles, from 400cc to 700cc, enjoy pleasant long-distance riding with precise steering in tougher conditions.
Sharing their experience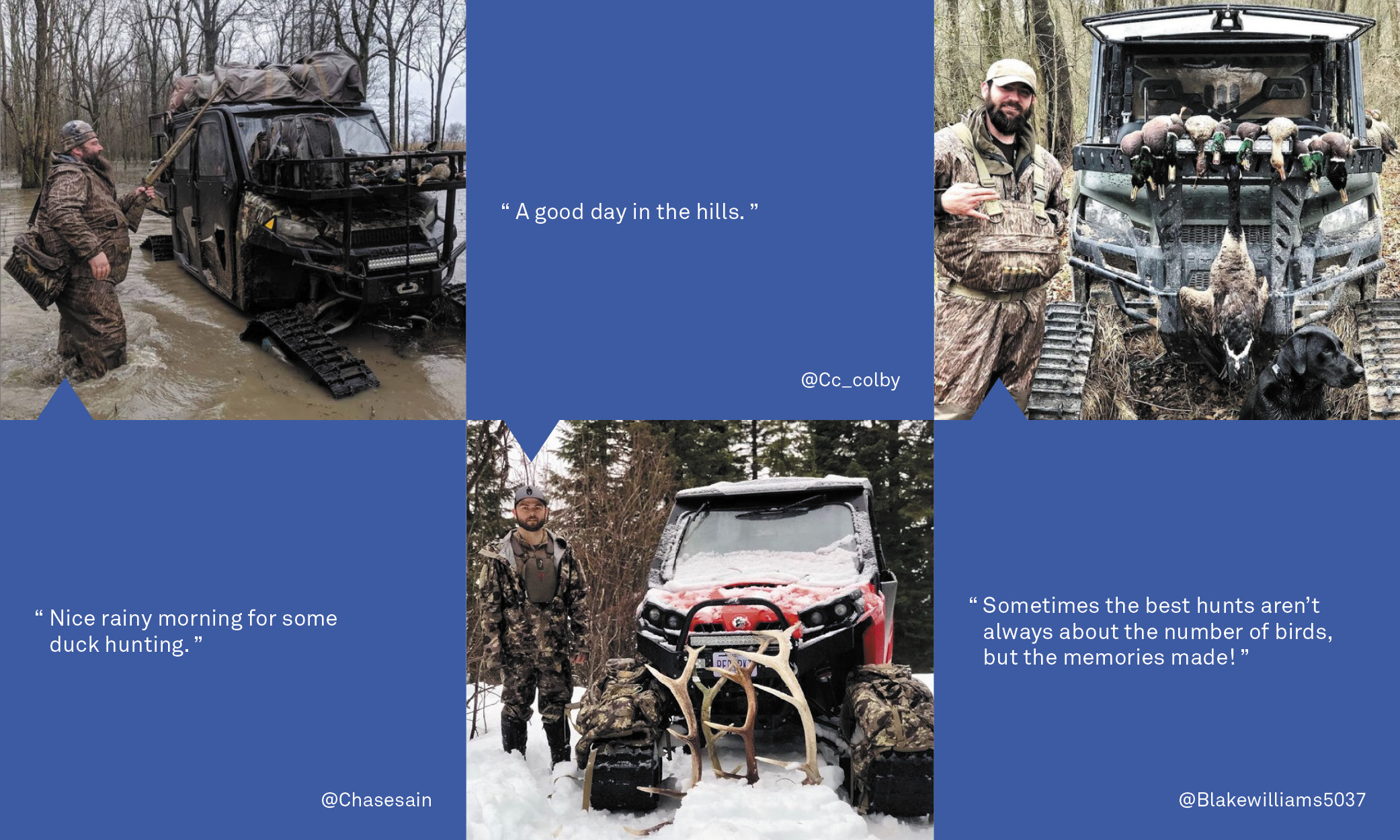 Ready to get geared up to hunt some game, no matter the season or conditions? Contact your local dealer to learn more about Camso UTV track systems!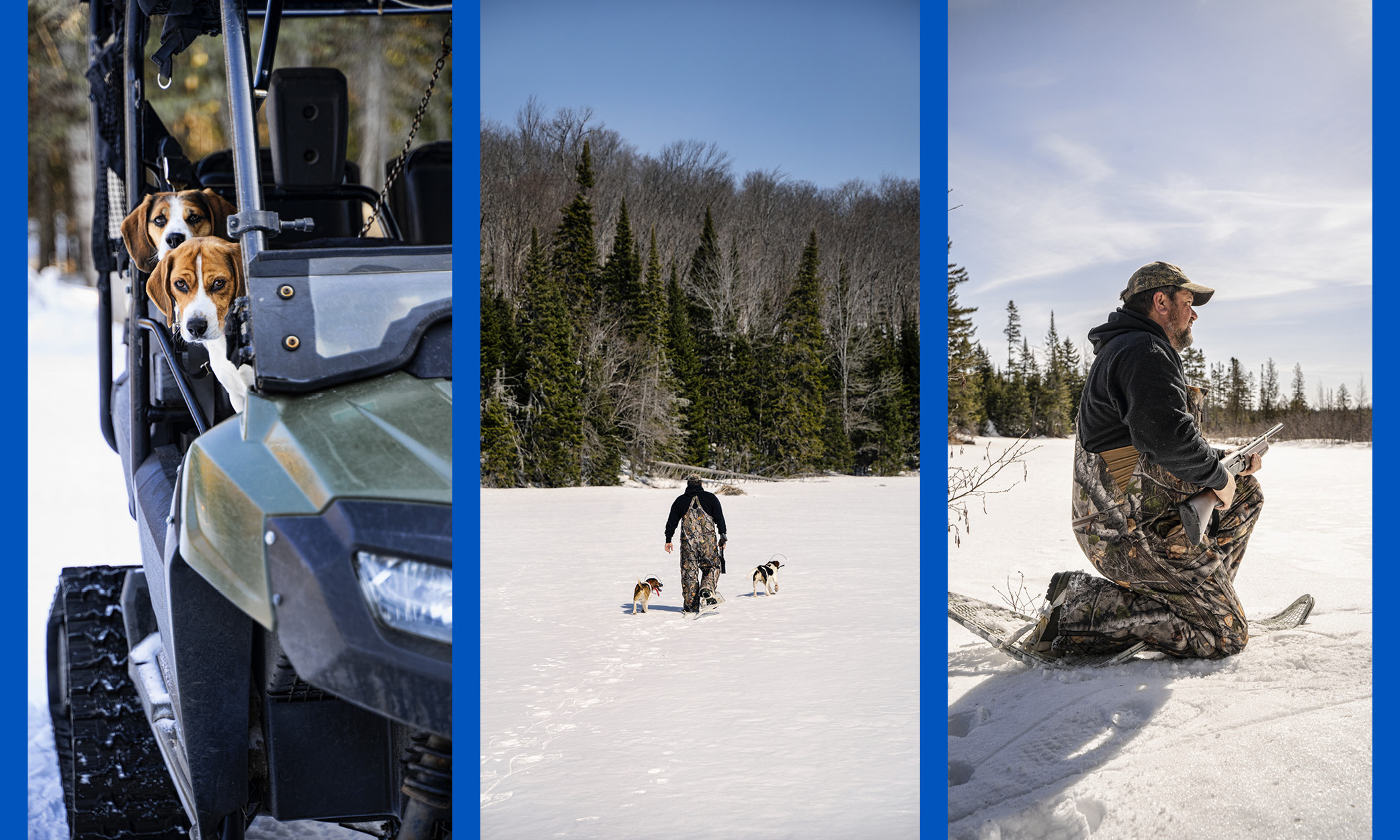 ---