"The AMA Championship Snow Bike Series is a sanctioned winter sport race business, owned and operated by Big Nasty Hillclimb, LLC (BNHC). "
"We're proud to support this group in a shared effort, between industry manufacturers, avid motorcyclists, and various winter venues which support motorized activities, " says Bruce Dashnaw, Sales and Marketing Director - Powersports at Camso.
The AMA Championship Snow Bike Series consists of nine events in seven US states. Riders are challenged by a motocross-inspired half-mile track made up of turns, jumps, banks, whoops and dips. The events draw spectators and fans of powersports, motorsports and winter action sports, living in areas of the US where winter powersports are a significant part of local life.
For the 2017 season, Camso is supporting riders Colton Sturm, Phil Smage and Cody Thompson with their new dirt-to-snow (DTS) conversion system. We anticipate more riders will be considering the Camso DTS 129 both on and off-track. Things were already off to a promising start, with Thomsen finishing first, Sturm fourth, and Smage fifth at the season's first race in Minneapolis, Minnesota on December 18. Round 2 took place January 14 at the Morgan County Fairgrounds in Morgan, Utah. This round was also a good one for our riders, with Thomsen taking the second rank and Sturm staying fourth. The next round takes place on Saturday, January 28 at the River Front Park, in McCall, Idaho.
"Racing pushes the limits and boundaries of both products and riders," adds Dashnaw. "That in turn pushes Camso to produce innovative new products that allow our sponsored riders, and all of our customers to Go Further."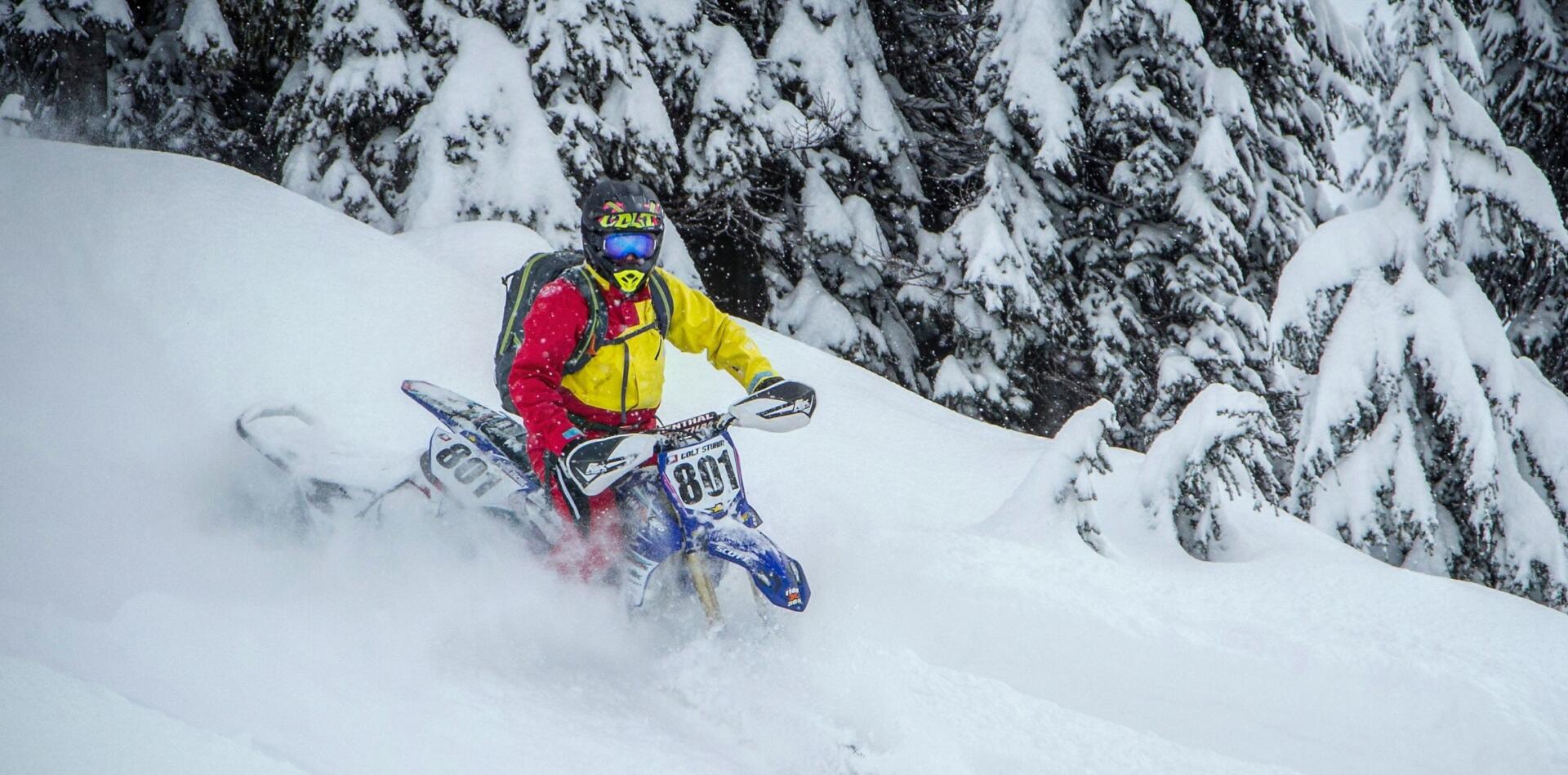 ---