Corporate
|
Road Free
|
20.05.16
Camso launches Solideal On-Site Service Division in North America
Camso, formerly Camoplast Solideal, is launching an independent division called Solideal On-Site Service to elevate its focus and provide highly valued innovative on-site tire service for all material handling industries.
Solideal On-Site Service provides tailor-made, convenient, full service forklift tire solutions at the best price per hour, delivered by experienced technicians. Solutions include on-site tire fitting, wheel exchange, in-depth fleet analyses and tire fill.

"The Solideal On-Site Service Division is 100% dedicated to providing our material handling customers with maximum equipment uptime. As a service organization, our aim is to keep customers working and thereby maximize their productivity," explains Bob Bulger, Vice-President and General Manager – Solideal-On-Site Service. "This specialization creates improved levels of performance, leading to greater value for our dealers and material handling customers."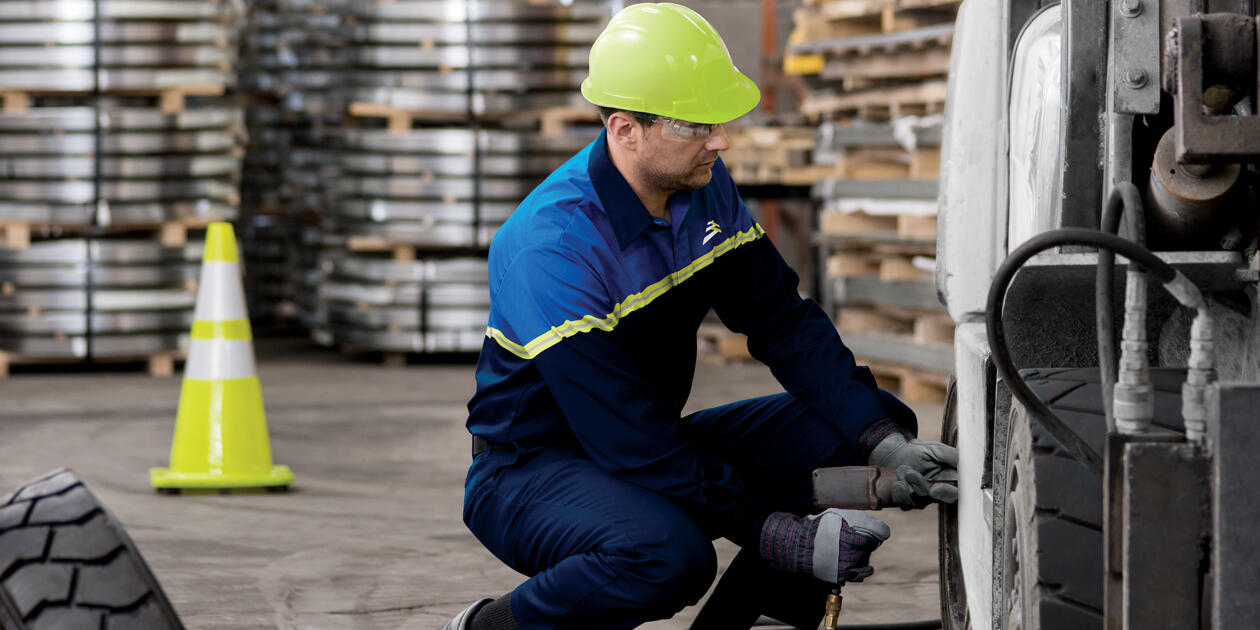 With more than 50 service centres, Solideal On-Site Service has the largest service network in North America and provides a level of mobile services unmatched in the industry. It employs more than 150 trained and knowledgeable technicians who provide reliable, highly efficient, safe service for any type of material handling equipment. Solideal On-Site Service is an independent division of Camso.
"Drawing on decades of industry experience, Solideal On-Site Service is well-positioned to ensure optimum service and tire solutions to meet the diverse needs of material handling customers. While Solideal On-Site Service remains a Camso-owned entity, we are committed to providing our customers with the best solution regardless of tire brand," adds Bulger. "The right product at the right time is what's important here. This evolution is about optimizing forklift uptime and simplifying our customers' on-site reality. We'll continue to provide unparalleled tire service maintenance solutions while remaining committed to the partnerships we've developed over time with our clients."
For more information, visit solideal.com.
---