Camso brings to market a new and affordable track system for a wide variety of ATVs 500cc or less.
Converting a small engine all-terrain vehicle from tires to tracks just got easier and more affordable thanks to Camso's new ATV R4S track system.
It's long been known in ATV circles that where tires sink, tracks provide much-needed flotation and superior traction. Whether it's heading off to that remote hunting cabin, checking the farm fence line, or exploring the back country on the weekend, tracks outperform tires in snow and mud. But for some owners of older or smaller ATVs, track system options were somewhat expensive for their intended use.
Camso has set out to put that myth to rest by bringing to market an affordable track system for a wide variety of ATVs 500cc or less.
"We've been showing consumers the ATV R4S at shows in Canada and the US and getting a lot of positive feedback from potential customers," said Bruce Dashnaw, Sales and Marketing Director – Powersports. "At Camso, we want to grant everyone access to a bigger playground. In this case, that means making track systems available for older or smaller machines."
Go further with your ATV
Camso spared no effort in designing and building a robust system that can be used year round.
The Camso ATV R4S has plenty of performance and features especially designed for small cc ATVs :
8-inch (20 centimetres) width reduces ground pressure and provides comparable flotation and traction to wider track systems designed for larger cc vehicles.
Sprockets are adapted to prevent clutch and engine overload.
Optimized geometry of the system ensures optimal performance and handling.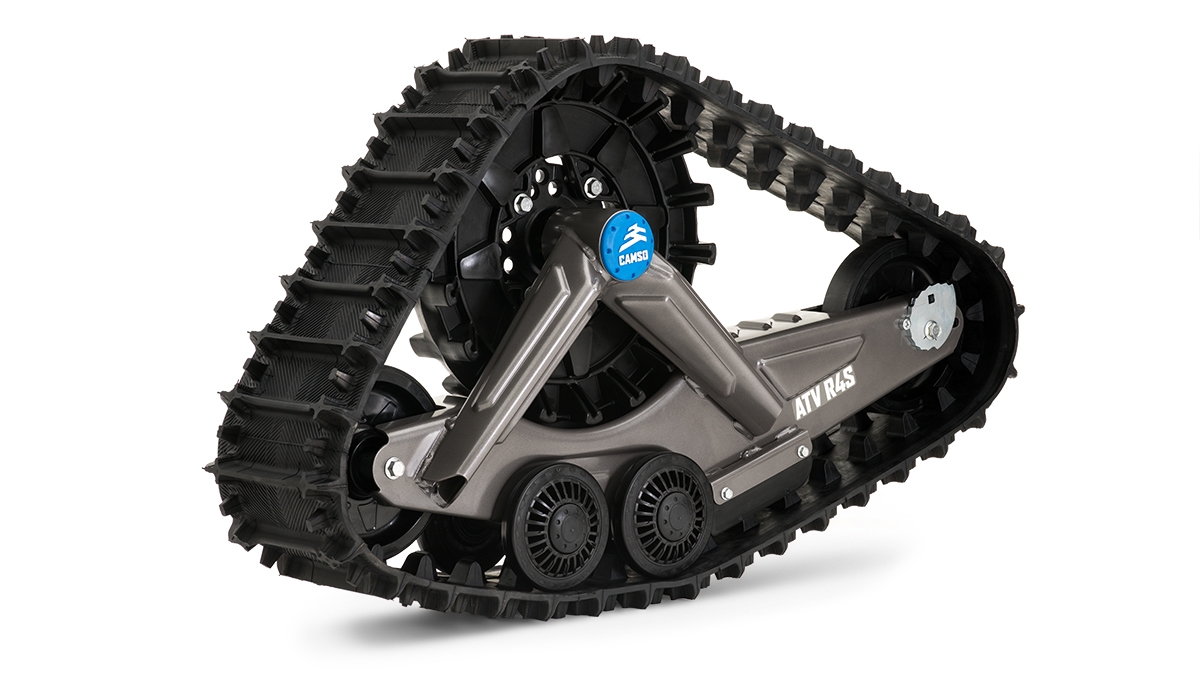 The ATV R4S is the perfect track system to take your ATV further than ever before, for less. It makes all-season off-road mobility accessible for more riders.
The new track conversion system fits almost every 500cc and under ATV model on the market and is intended for lighter-duty applications such as ice fishing, hunting, farming, reaching the cabin — whatever your way to play. Backed by a two-year limited warranty, the ATV R4S is available through Camso's dealer network.
---