The Camoplast, becoming Camso, T4S Track Systems may not be the only track kits on the market. But we've made sure they're the best.
1. Easily interchangeable between vehicles

Changing your vehicle? No problem. You can keep your track system and install it on your new vehicle with a simple transfer kit matched to your new machine. It's another way to maximize your investment and your driving pleasure.
2. Performance-matched to small and large machines
Camoplast T4S Track Systems are the all-season upgrade for all the most popular 4x4 ATV/ SxS models from 300 cc and up. T4S systems include two basic model types designed to suit lighter ATVs and heavy-duty UTVs. Unlike other track kits, T4S Track Systems are specially adapted with an engine specific sprocket to optimize your vehicle's performance with maximum available horsepower and torque.
3. Quick and easy to install
They're very easy to install and uninstall. With a few basic tools you can get the job done in an hour or less.* Nonetheless, we recommend that you have an authorized dealer carry out the first installation.
4. Simple high-performance design
Our systems are designed with ease and durability in mind to minimize maintenance and simplify your life. They're tough and reliable to give you superior, exhilarating performance. *Average installation time varies with respect to vehicle make and model.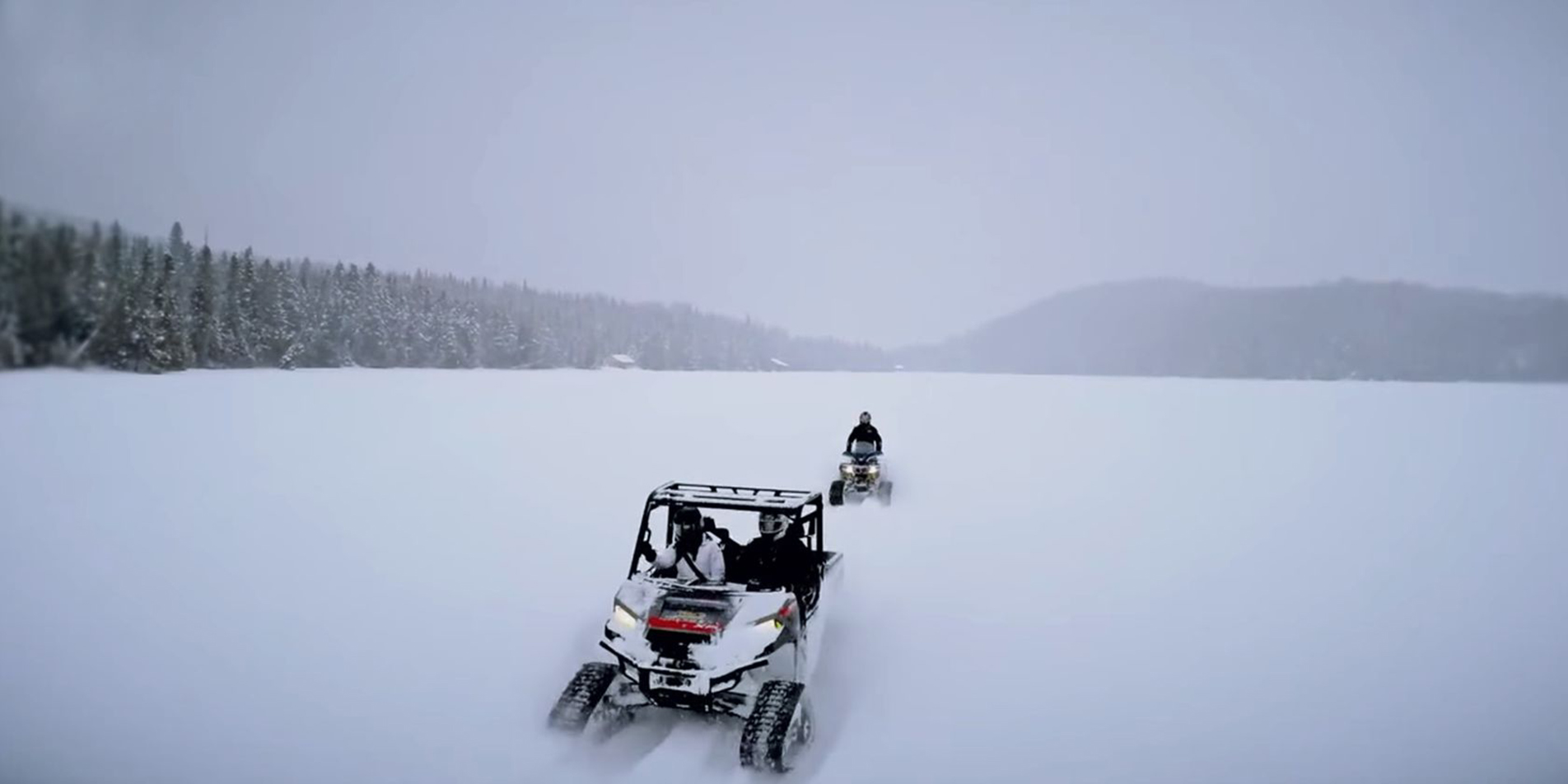 ---